certification
endorsement
Online special education programs
Learning Disabilities track
No matter where you're at in your journey into special education, Concordia University has you covered. Our flexible program options help you expand your teaching abilities by either breaking into the world of education or by adding on an endorsement to an already existing Michigan teacher certification.
With our dual degree program options, flexible online formatting, and Christian foundation, you can graduate certain that you will be set apart in the field as an Uncommon educator.
All that's left to do is choose the path that's right for you:
dual master's degree
Both our endorsement and initial certification options can be combined with a master's degree.
Find the information you need
We're here to help you discover your future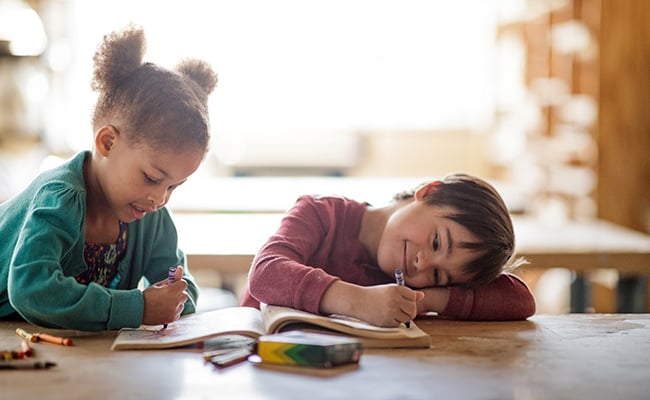 Initial teacher certification
Have you already earned your bachelor's degree but now you're looking at moving into the world of education? Specifically special education? Concordia's online teacher certification program streamlines the process for you to obtain the credentials required by the state of Michigan to become a teacher while earning both your certification and your Master of Science in Curriculum and Instruction (MSCI).
Our flexible online program allows you to take classes while you continue working, and our small class sizes ensure you get the personalized support you need.
The dual initial certification and master's degree program is 30-credits. If you're interested in adding a Special Education Learning Disabilities certification you'll be required to earn 20 additional credits. (50-credits total for new teachers)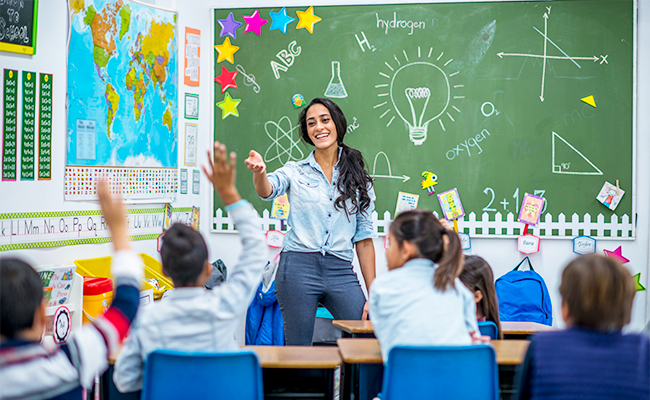 Add-on endorsement
So you've earned your Teacher Certification, have been teaching for a while, and now you're wondering what it will take to increase your capacity as an educator.
Adding an endorsement in Special Education Learning Disabilities to your current MI teacher certification can further set you apart in the field. Not only will you be prepared to create more inclusive learning opportunities in your classroom, but you'll be even further equipped to be the lead teacher in a special education classroom.
Our convenient online program can be taken as an endorsement only or combined with a master's degree in special education. Both of which are completely doable while you continue teaching.
What's the difference?
Endorsement Program
30 credits
Receive the Michigan Endorsement in the area of Special Education Learning Disabilities (SM) after passing the Michigan Test of Teacher Competence for Special Education Learning Disabilities
8-week student teaching experience required
Offered as a K-12 endorsement added to an elementary or secondary certificate
Master's Degree Program
36 credits
Course objectives are aligned with the Michigan Administrative Rules for
Special Education and the Interstate Teacher Assessment and Support Consortium
8-week student teaching experience required
Complete two research courses
Financial Aid eligible
Frequently asked questions
Yes! Student teaching experience may be completed in your school as long as you're working in a capacity/classroom with special education students.
For students seeking initial teacher certification:
Our curriculum is designed for you to earn both your initial certification and master's in curriculum and instruction. You cannot separate the degree from the certification.
For students seeking the add-endorsement:
You have your choice between earning an endorsement only or combining your endorsement with a master's in special education. Please note students seeking an endorsement only are not eligible for financial aid.
Yes! You are eligible to continue teaching full-time while enrolled in our program, and the coursework and personalized attention from faculty will provide you with the support you need to succeed.
Funding your education
Concordia's new payment plan allows you to break tuition into automatic monthly payments
Scholarships and financial aid are available for qualifying students