Interested in learning about Digital Storytelling?
Digital Storytelling is just one of the many exciting courses within our MA program.
We all know the power of a good story. We're constantly telling stories with images, music, sound, and more. With an emphasis on digital technology and humanity, our digital storytelling course is a critical component of the digital humanities program. Click on the link below to learn more.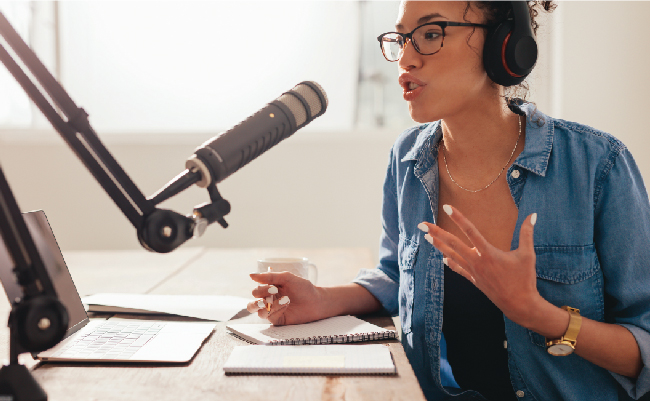 Online Master's Degree in Digital Humanities
Blend your passion for life-long learning with the development of technical skills required for the 21st-century job market with a Master's Degree in Digital Humanities.
Our program will allow you to build a large repertoire of technical skills, including coding, graphic design, Geographical Information Systems (GIS), and archival research. All while you research your preferred topic area within the humanities. From the electives to your final project, our program is fully customizable so you will graduate career-ready or ready to pursue your doctorate.
Find the information you need
We're here to help you discover your future
Digital campus, real education
Personal
Experienced professors and online student success advisors provide individualized attention and support throughout our online humanities program.
Fast Track your future
accelerated
New self-paced courses every eight weeks. Complete your 30 credit digital humanities master's degree in less than 2 years.
Design & Curate
Innovative
Students will have creative freedom to research and explore areas of self-interest within the humanities.
What can a Master's in Digital Humanities can do for you?
Program Director, Dr. Erin Laverick, answers prospective student questions over Zoom.
Digital Humanities Courses
Graduates of our digital humanities program will have the tech skills necessary for today's job market and the foundation they need for their doctorate.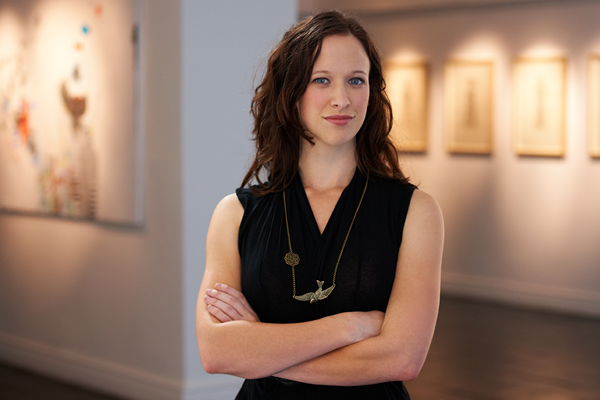 Danielle has always been an art enthusiast, which led her to achieve a bachelor's degree in art history. After graduation, she soon realized she wanted to hone in on her expertise and develop more of a digital skillset. In order to establish an online gallery of her favorite curated pieces, she chose to pursue a digital humanities masters degree. Danielle now leads her curation team at the Frankfort Art Museum, which now has a brand new online experience that brings in audiences from around the world.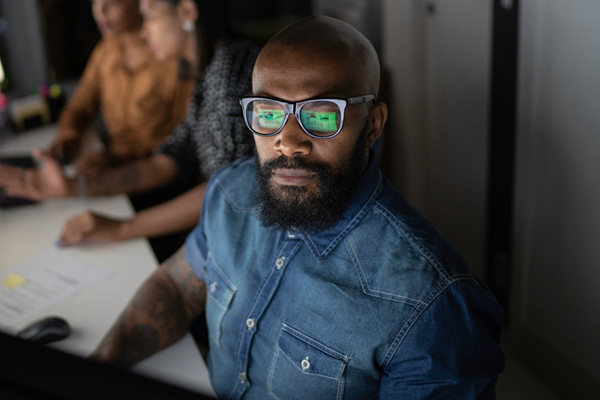 Chaz has always had a passion for design, data and analytics, which made him the perfect candidate for a bachelor's degree in UX Design. While his four-year schooling prepared him to enter the industry, he wanted to enhance his education. Chaz has learned how to better humanize his data with a master of digital humanities. He has now built a robust portfolio of clientele that he develops prototypes and personas for while running his own business.
Stacy is an avid book reader who particularly enjoys historical and medieval contexts. Her knack for organization and systems also led her to major in English and minor in library science. Her ultimate dream is to earn her Ph.D. in English literature. Stacy pursued a master's degree in digital humanities to give her a broad foundation to prepare her for her next steps. Stacy was able to research cultural and relevant topics while refining her current skill set. Stacy is on her way to achieving her goal of earning a doctorate.
Frequently asked questions
There are numerous adult learner scholarships available for those seeking a master's education at Concordia:
Business Community Scholarship
Academic Community Scholarship
Christian Community Scholarship
Alumni Scholarship
Fill out the form above or schedule a call with our Inquiry Support Team to learn more.
Concordia University will accept up to 6 transfer credits at the graduate level.
Our digital humanities master's degree is offered fully online in an accelerated format with new classes every 8 weeks. This will allow you to finish your degree in 2 years or less!
Not sure if Digital Humanities is the program for you? Read more here!