MI Future Educator Fellowship Grants now available!
Do you want to become a teacher, take an accelerated route and still have money in your pocket?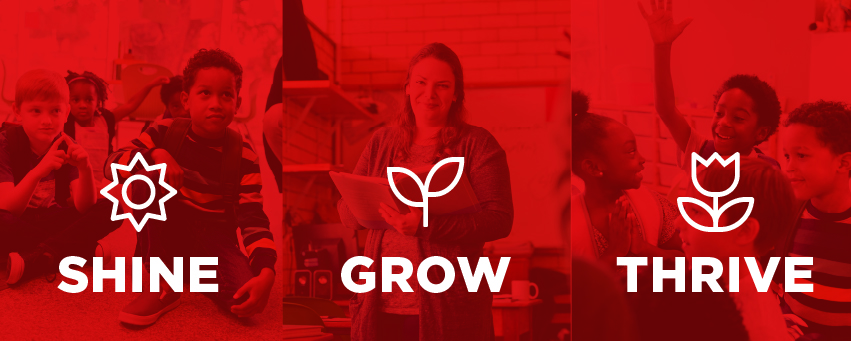 The classroom is calling

Earn your elementary or secondary teaching certification and master's degree in one program!


At Concordia's School of Education, we value and welcome the experience you bring to the program. Master's of Science in Curriculum & Instruction with Teacher Certification is an innovative pathway for anyone desiring to pursue education. If you currently have a bachelor's degree—in any subject area—and are looking to inspire the youth of today, this program is for you.
Accelerated
Self-paced, online courses offered in 8-week segments. Finish in as little as one year + student teaching.
Personal
Small class sizes allow for individualized attention from experienced professors and educators in local schools
Is your passion to teach young children? Customizing your Michigan Teaching Certificate in elementary education will prepare you as a master educator, prepared to teach age-appropriate curriculum for either lower or upper elementary students. Can't decide? No worries. You may choose to earn certifications to teach both elementary grade band levels!*
Elementary education grade bands
Lower elementary (PreK - grade 3)
Upper elementary (Grade 3 - grade 6)
*Two additional courses are required for educators interested in adding an additional grade band to their teacher certification.
Do you desire to become a middle school or high school teacher? Do you have prior knowledge in a content area you are passionate about teaching to the next generation? A Michigan Teaching Certificate in Secondary Education may be the perfect fit for you. Choose the grade band(s) you are interested in teaching, and be prepared to pass the Michigan Test for Teacher Competency (MTTC) before you begin your student teaching. You can even earn certification in both grade bands*
Secondary education grade bands
Middle Level (grade 5 - grade 9)
Upper Level (grade 7 - grade 12)
*Two additional courses are required for educators interested in teaching in an additional grade band.
Secondary education certification options
English

Mathematics

Science

Social Studies

Spanish


Music (K-12)

Physical Education/Health (K-12)

English as a Second Language (ESL)*

Special Education Learning Disabilities*
*Secondary students may also choose to add an English as a Second Language (K-12) or Special Education Learning Disabilities (K-12) certification to their chosen content area once they have passed the MTTC exam. In order to add a Special Education Learning Disabilities certification, students must take an additional 20 hours of coursework.
Find the information you need
We're here to help you discover your future
Affording your graduate education
Academic and community scholarships
Financial Aid and convenient payment plans
Concordia's teacher certification program was the perfect fit for me because the required coursework was exactly what I needed to move into a student teaching position or a teaching position. The material was applicable and it really prepared me to be in the classroom. All my professors through this program have been wonderful. Even though my classes were online my professors have been very available, I've been able to contact my professors and receive quick responses …because of this, I can easily apply what I've learned in my coursework and fieldwork classes. I'm equipped with a classroom management plan, a TON of lesson plans, and core practices that make the best classroom environment.
Frequently asked questions
MTTC exam must be passed before you begin student teaching, which is about halfway through your program. Please note, CUAA's program solely prepares you for the educational portion of teacher certification. Content competency is the responsibility of the teacher candidate.
This program is available fully online through our Ann Arbor campus.
Students must complete 600 hours of fieldwork in order to be certified - which includes 8 weeks of student teaching.